By Jeff Blakley
Historians who have written about the Town of Detroit, the name of which was changed to Florida City in December of 1914, have noted that it was a planned community created by the Miami Land & Development Company. Briefly noted in those accounts is that the Miami Land & Development Co. was owned by the Tatum brothers from Miami, but nothing of substance has been written about them. In this article, I am going to provide some background on who the Tatums were and how they managed to become such prominent developers in early Miami.
There were four Tatum brothers in Miami: Judson Hugo (J. H. – 1859-1923), Bethel Blanton (B.B. – 1864-1943), Johnson Reed (J.R. – 1866-1938) and Smiley Mosteller (S.M. – 1870-1935).
These men were the children of the Reverend Aaron Sherriff (1834-1915) and Jane E. Tatum (1831-1909), who had seven children – six sons and one daughter. Aaron was originally from Ashe County, North Carolina but moved to Gilmer County, Georgia with his parents before 1850. He graduated from Penfield University, a Baptist school located 7 miles north of Greensboro in Green County, Georgia in 1855. 1 2 Rev. Tatum went on to "organize over two hundred churches and baptize over three thousand persons."3
Judson Hugo Tatum4 5
According to his obituary, Judson Hugo Tatum was born on July 16, 1860 in Cumming, Forsyth County, Georgia.6 However, according to the U. S. census for 1860, Judson H. Tatum, age 1, was enumerated in Gilmer County, Georgia, with his parents and older brother Bunyan.7 That means he was born in 1859, not in 1860. Little is known about Judson's younger years, other than the fact that in 1870 he lived in Dawson County, the adjacent county to Gilmer to the southeast. In 1880, he was enumerated in Adairsville, Bartow County, a short distance to the west, where he was a school teacher. It is likely that the family moved often as his father preached at different churches.
The first mention of J. H. Tatum in a newspaper occurred in 1887, when The Weekly Floridian, in Tallahassee, reported that he had registered at the Hotel Leon.8 Judson was probably the first of the Tatum brothers to move to the Orlando area as he was the oldest. Phosphate was discovered in Bartow in 1881 and the town was incorporated in 1882.9 While documentary proof is lacking, it is probable that J. H. Tatum was one of the earliest men to get involved in the phosphate industry in the Bartow area. By 1890, J. H. Tatum had already established the J. H. Tatum & Co. real estate firm10 and was known as the "Duke of Bartow"11 and as "Phosphate Tatum."12
Johnson R. Tatum, a younger brother of J. H., joined him in Bartow in late 1890, becoming the bookkeeper for his brother's real estate company. He had come from Rome, Georgia, a town not far west of Adairsville.13 On February 20, 1891, J. H. and J. R. Tatum, with A. G. and R. J. Moore, formed the Moore & Tatum Phosphate Company with a capital stock of $25,000.14 In August of that year, J. H. went on a sales trip to the "hyperborean regions" and his brother, B. B., took care of marketing in Bartow.15 J. H.'s businesses were generating a lot of profit, apparently, as he and his brother also established the Bank of Bartow with a capital stock of $15,000 during this time. J. H. was president and B. B. was the cashier.16 In December of 1891, the Bank of Bartow and the Polk County National Bank merged and the Tatum brothers devoted their time to their "large mining and phosphate interests."17 In March of the following year, J. H., J. R., W. K., and B. B. Tatum formed the Bartow and Plant City Railway Co., capitalized at $220,000, to build a railroad between Bartow and Plant City.18 In June of 1892, J. H. and B. B. Tatum purchased the Bank of Bartow and resumed their former positions at the bank.19 The railroad that the Tatums had proposed in 1892 was not built until 1895, however.20
J. H. Tatum & Co. was established in Bartow before 189021 and J. H. continued to run the company until at least the summer of 1900, when he was in Ocala trying to sell 20,000 acres of "fine turpentine land."22 He then moved to the "gold region of northeast Georgia," where he attempted to organize a mining company. That apparently did not work out so he decided to visit his brother B. B. in Miami, arriving there in late December of 1901.23 Deciding that Miami had better prospects than the gold fields of northeast Georgia, he arranged to assist Frederick S. Morse,24 a real estate agent who had been in Miami since the city had been founded. Morse and Samuel H. Richmond, of Cutler, were the land agents for the Model Land Co., the real estate subsidiary of the Florida East Coast Railway. In just a few months, J. H. re-established his company, J. H. Tatum & Co., with offices in the Belcher Block on Avenue D, and started selling real estate on his own.25 After his brother sold his interest in The Miami Metropolis in 1905, the two worked together on real estate development projects.
On August 5, 1906, J. H. married Miss Arideane Ault, who had come to Miami as a representative for the E. B. Douglas millinery firm earlier that year, on January 2.26 J. H. was 47 and his wife was 41 at the time of their marriage. They had no children.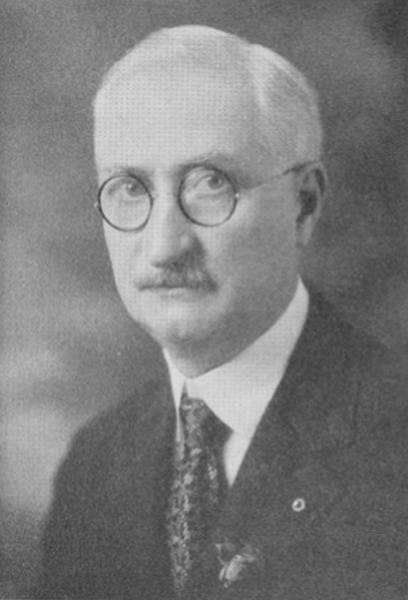 Bethel Blanton Tatum
27
Bethel B. Tatum was born in Dawson County, Georgia on March 1, 1864. He spent his boyhood in Adairsville, Bartow County, Georgia, where he attended the public school. In 1881, he moved to Orlando, where he stayed a short time. He then moved to Kissimmee, where he worked as a mill hand and then moved to Bartow where, with one of his brothers, he operated a sawmill. In 1887, he started a career in the newspaper business when he purchased the Polk County, Florida Informant. He sold that paper a few months later28 and purchased the interest of G. M. Holden in the Advance-Courier.29 He published that paper for one year, re-purchased the Informant and merged the two papers to become the Courier-Informant.30
Bethel met his future wife, Mary Rebecca Forsyth, when she accompanied her elderly father to Bartow on a trip they hoped would improve his health. The Forsyths were from Rome, in Floyd County, Georgia, adjacent to Bartow County, where B. B. grew up. The relationship matured and B. B. and his wife were married on March 2, 1889 in Rome.31 B. B. sold the Courier-Informant and moved to Rome, where he became the owner and editor of the daily and weekly Herald. That was a short-lived venture, for by November of 1890, he returned to Bartow, where he joined his brother Judson H. in the real estate business.32 33 In 1892, he and his brother J. H. purchased the Bank of Bartow. B. B. was the cashier and his brother J. H. was the president. While he was the cashier of the bank, B. B. also served as the mayor of Bartow.34 In early 1894, a stock company was formed to purchase the Courier-Informant35 and B. B. assumed the editorship of the paper until he left for Miami, where he purchased an interest in the Miami Metropolis on December 29, 1899.36
The Miami Metropolis was established by Walter S. Graham and Wesley M. Featherly.37 Both were Republicans and, in an editorial published on December 29, 1899, after B. B. Tatum had purchased the paper, the former owners noted that the principal reason for the change in ownership was due to politics.38 B. B. Tatum was a Democrat, though the philosophy of the Democratic Party then was the opposite of what it is now. Tatum and the owners of the Miami Metropolis had been in negotiation for the sale of the paper since September 8, 1899 but B. B. did not arrive in Miami until after January 1, 1900 because of a quarantine Miami was under due to an outbreak of yellow fever.39 The Miami Metropolis became known as a "Flagler paper" under B. B.'s ownership. In 1905, he sold a half-interest in the paper to Simpson Bobo Dean, who was a brother of the wife of J. H. Hoskinson, a prominent attorney in Rome, Georgia. Hoskinson was a partner of Col. C. D. Forsyth, B. B.'s father-in-law.40 Under Dean, who had a contentious relationship with Flagler, the paper took a more critical stance towards the F.E.C.41 42 After Dean acquired a half-interest in the paper, B.B. left active management and worked with his brothers in real estate. Tatum sold his interest in the paper to A. J. Bendle on April 20, 1909.
B. B. Tatum's first wife died on April 16, 1904 in Miami43 and he then married Mrs. Letah Marshall Davis, of Greenfield, Missouri. Letah was a descendant of Chief Justice Marshall44 and had two daughters by her first marriage. B. B. had no children by either wife.
Johnson Reed Tatum
45
Johnson Reed Tatum was born in Cumming, Forsyth County, Georgia on January 1, 1866. Like his brother B. B., he spent his boyhood years in Adairsville but then attended the public schools in Dalton, Whitfield County, Georgia. After graduating from high school, he "completed a commercial course of study in a business college in Louisville, Kentucky."46
Johnson's brothers, B. B. and J. H., had moved to Orlando in the early 1880s and his mother and father had followed them in January of 1886, when Rev. Tatum built a "very nice two-story cottage" on Pine Street in West Orlando.47 J. R. apparently moved to Orlando after graduating from the business college but then located in Rome, Georgia for a time. He returned to Bartow to join his brother J. H. in his real estate business as a bookkeeper in 1890.48 In 1891, he and his brother formed the Moore & Tatum Phosphate Company with a capital stock of $25,000.49 At the same time, he was working at the Bank of Bartow, owned by his brothers J. H. and B. B. In December of 1891, he accepted a position with the First National Bank of Tampa.50
On May 23, 1895, J. R. and Ada May McBride, of Greenfield, Missouri, were married by his father, the Rev. A. S. Tatum, at the Presbyterian Church in Bartow.51 At the time of his marriage, J. R. lived in Tampa.52 They had four children: Kay Benton, J. Ralph, William C. and Ada May.53 Ada's father, William, was a clothing merchant in Greenfield. Letah Marshall Davis, the second wife of J. R.'s brother B. B., was also from Greenfield.
At some time in 1898, J. R. resigned his position at the First National Bank of Tampa and moved to Atlanta, where he was enumerated in the 1900 census as an "expert accountant." He moved back to Tampa and "assumed his old position" after "recuperating in Georgia for the past two years."54 In early 1903, he was promoted from bookkeeper to the position of paying teller, a more responsible position.55 In July, 1905, the Tampa Tribune reported that Letters Patent had been filed for the incorporation of the People's Building and Loan Association of Tampa with a capital stock of $500,000. W. A. Varnadoe owned 150 shares and the balance of 315 shares, mostly in lots of 5 and 10, were held by fifty men, an unusual arrangement.56 J. R. didn't stay with this business, instead electing to help found the City Savings Bank in 1906, with a capital stock of $50,000.57 In December of that year, he and J. M. Harvey, of the City Savings Bank, were part of the organizers of the Central Realty Company, also capitalized at $50,000.58 In 1908, Harvey and Tatum partnered to build a new hotel, initially to be known as the St. Nicholas, but re-named the Marlborough when it opened in September. It was built at a cost of $40,00059 Tatum established his own company, J. R. Tatum & Co., and became the agent for the People's National Fire Insurance Company of Philadelphia, capitalized at $2,000,000, in late December of 1908.60
In early 1910, Tatum resigned from his position as cashier of the City Savings Bank to open a new bank in Ybor City61 The new bank was the Bank of Tampa, capitalized at $100,000. J. L. Greer was president and J. R. Tatum was cashier.62 The Bank of Tampa collapsed in less than a year and was closed by the State Comptroller, A. C. Croom, who declared that it was "insolvent and incapable of continuing business" on January 15, 1911. It was alleged that J. H. Tatum "controlled the bank as his personal property, using the institution for his own purposes in lending money on doubtful security to various corporations in which he was interested, issuing false certificates of deposit and doing other things contrary to law, all for the purpose of personal gain, for the purpose of concealing the true situation and of misleading the public."63 The fallout from the bank failure was covered throughout 1911 and continued into 1912. In early 1912, Tatum left for El Boludo, Mexico, where he was involved in a mining operation.64 He returned to Tampa at some later date and his legal troubles continued through the middle of 1913, when he moved to Miami.65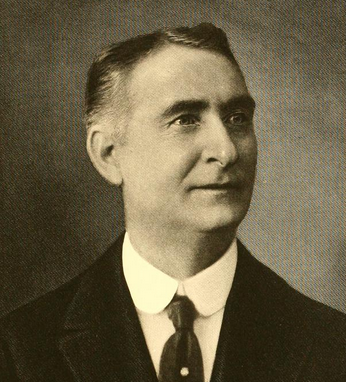 Smiley Mosteller Tatum
66
Smiley Mosteller Tatum was born in Cumming in Forsyth County, Georgia on February 22, 187067 but the family moved shortly after he was born to the Black Militia District in Dawson County, a few miles to the south.68 He completed high school in Adairsville in Bartow County and then went to what is now Georgia Tech in Athens, Georgia, where he studied chemistry. He then joined his family in Bartow, where he worked as an analytical chemist until fumes from his work damaged his eyesight. He moved to Tampa and engaged in the real estate business until he moved to Miami in 1902, joining forces with his brother, J. H., who was already there.69
Blackman wrote that after Smiley Tatum completed his course in chemistry, he joined his family in Bartow, where he worked as an analytical chemist. His parents lived in Orlando, having moved there in 1886.70 His brothers J. H., B. B. and J. R. were in Bartow, half-way between Orlando and Tampa. It is likely that Smiley's work as an analytical chemist was related to the phosphate industry, in which his brothers were heavily involved. After Smiley had to quit working as a chemist, he opened a laundry in Tampa, where he was said to be the "boss laundryman in this end of the State."71 He still lived in Bartow, however. At the time of his marriage to Florence "Florrie" Blount of Bartow on March 11, 1900, he was engaged in truck farming and citrus growing on Terra Ceia Island, which is just north of Bradenton. In June of 1901, he was in Tampa, making arrangements to open a "large commission house."72 In January of 1902, Smiley and his wife lived in Hyde Park, a neighborhood close to downtown Tampa.73 He also got into the patent medicine business, hawking Tatum's Elektro Pain Kure, guaranteed to relieve neuralgia and cure most headaches.74 By the time he started marketing his headache cure, his brother J. H. had established himself in Miami and Smiley decided to join him, moving there to live with him in July.75
Bethel Blanton Tatum had been the first of the Tatum brothers to move to Miami, in January of 1900. His brother Judson H. followed him in January of 1902 and Smiley joined them shortly thereafter. Johnson R. Tatum did not arrive until mid-1913, so he was not involved in the founding of the Tatum real estate dynasty. Due to B. B.'s ownership of the Miami Metropolis and his social connections, along with his brother Judson's experience in selling real estate, they had an advantage over many of the other men and women selling real estate at that time. Even though Johnson R. remained in Tampa, it is very likely that he advised his brothers on financial matters. The Tatums were sharp businessmen and created a number of companies, all of them separate corporate entities. Among them were: First Mortgage & Bond Co., Miami Land & Development Company, Lawrence Estate Land Company, Tatum Land Company, Tatum Ocean Park Company, Miami Traction Company, Florida Title Company, Miami Abstract Company, Tatum Brothers Real Estate & Investment Company and the Tatum Brothers Company.76 In addition, Smiley M. Tatum was the vice-president of Belcher Asphalt Paving Company, director of the Seminole Fruit and Land Company and vice-president of the Art Stone Construction Company. When Smiley M. Tatum died in 1935, his obituary noted that in 1925, he was either an officer or a director of 68 companies or corporations.77
All of the Tatum brothers were active in civic affairs and hob-nobbed with the rich and famous. They were members of the Miami Country Club, Miami Rotary Club, the Miami Motor Club, the Angler's Club, the Miami, Miami Beach and Redland Chambers of Commerce and the Miami Realty Board. They were also members of fraternal organizations like the Elks, the Knights of Pythias and the Odd Fellows. However, the Tatums did not succeed in leaving a lasting mark on the history of Miami. There are no institutions in Miami-Dade County named after them and only historians are familiar with the name. Their empire cratered in the Great Depression and the federal government filed liens in Miami in 1930 amounting to over three million dollars for unpaid income taxes.78
Judson H. died in 1923, Smiley M. in 1935, Johnson R. in 1938 and Bethel B. in 1943. Judson and B. B. had no children, while Smiley had a son and a daughter and Johnson R. had three sons and a daughter. Smiley's daughter, Mayme Lillian, moved with her husband to New York in the early 1950s. His son, Judson B., died in his late 40s. J. R.'s daughter Ada May married into a prominent family from Augusta, Georgia and lived in Coral Gables. His son Kay B. died in his late 50s in Biloxi, Mississippi. Another son, William C., died in Bedford, Virginia in 1970. J. Ralph Tatum, the remaining son, appraised real estate for the Veterans Administration in Miami for many years before moving to Broward County, where he was the chairman of the Industrial Development Board and a real estate developer in his own right. It is probable that after the liens filed against all of the Tatum properties were cleared up that there weren't a lot of assets left and the children had to make their own way in the world. The Tatum brothers rose to prominence in Florida through real estate and financial speculation and fell from those heights because of it. They were not the only ones – there were many others who played the same game. Those who were successful made it into the history books; those who weren't, like the Tatums, did not.
______________________________________________________________________